TESTIMONIALS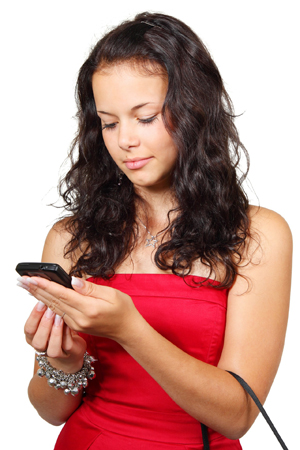 We invite you to share your own observations following the use of your Bio Music One CDs. For a quick feedback, please use the form in our CONTACT page. Thank you!
To date, more than 200,000 people use an recommend Bio Music One, amongst them thousands of health and wellness professionals. Hundreds of testimonials support the claims made regarding the beneficial effects associated with Bio Music One. Here are just a few...
---
1. Day-to-day improvement of wellbeing
Thanks to the rebalancing, revitalising and anti-stress effects of the 'Uniform Fields of Sound Waves', the Bio Music One process firstly helps us to regain and maintain our very own balance and wellbeing. Many testimonials confirm an improvement in everyday wellbeing:
Bio Music One brought about some spectacular changes to my life. I stopped smoking and stopped looking for sexual pleasure without love, I need sleep only three hours a night and am nevertheless very active, very happy, well centred, very creative, very optimistic and am much more consciously aware of my actions and my environment.My yoga teacher is impressed to see how much I've changed, so quickly. I feel a profound emotion for life like never before. Thanks a million times over! CB, Spain
This is extraordinary music! It has helped me on multiple levels: physically, psychologically and emotionally. I am much less tired and my core energy has strengthened considerably. I now resist fatigue and stress more effectively. I also realised and became aware of certain important things concerning my private life and my environment. Thank you for having created such music unique in its genre, for the good of all. BJ, France
I do not understand how the music works beneficially, but this hasn't stopped me from being able to feel its appeasing effects, I thank you for what you have created. FLC, France
The Bio Music One CD helps me relax and appeases my mental thinking. For the most part, I feel good and an hour after waking I feel full of energy. I always felt tired before. HM, Germany
Thank you for this superb music. Hearing it is feeling that something vibratory is happening within, as well as at a mental/cerebral** level. I can tell you that it is relaxing and fills my heart with joy. [Arnica Montana 1 CD]. MCA, France
I received your Bio Music One 'Kinema 1' CD a month ago and here is what I have felt recently: mood and morale improvement, a calming and appeasing sensation, an impression of being 'zen' as if I was under the effect of a nice calming whisky (without the side effects!!!). GC, France
I was able in France to order two CDs from the Bio Music One range. While listening, I was able to feel the effects immediately and holistically within myself, especially in my chest. I also observed headaches the second day. However the day after, I started to feel well and everything had got back into order. Two days later, there came a sensation of discomfiture in my body, before feeling well once again. I can now listen to the music and appreciate it at low volume, something I could not do before. RM, France
It took only 30 seconds for a feeling of profound joy to come back. This feeling has remained, removing doubt and apprehensiveness. CM, France
About the effects of your music, there are some things which are quite clear to me: the first time I heard about it on the internet, (I had been working for a certain amount of time with a computer-which creates a fatigue from 'somewhere', despite the use of minerals and other protective measures) I strongly felt the effect of a sonorous wave which 'lifted' me and incited me to order the first CD. We live in a house which absorbs the energy of its inhabitants like a sponge; or at least it does my energy (effect caused by underground stream?) and we have tried to counter this effect with various measures (Plocher etc), which have managed to reduce it but not entirely. So we played continuously the CD 'Kinema 1' then 'Arnica Montana 1', and I have not had since, to continually fight against this fatigue which makes it difficult to do anything, even house-cleaning (!). Now it is difficult to describe what we are feeling, but something which provides supportive energy in a less than favourable environment seems to me to be already quite brilliant. JR, France
The sensation of well-being was felt very quickly. Ever since, we just can't get enough of it. A prickling feeling felt in the arms the first few days, less tension in the shoulders. I recommend this marvellous product which it would seem to be a big step into the future for our well-being. ML, France
I have used my Bio Music One CDs day and night without interruption now for roughly two months and a half. My energy-levels, vitality and optimism are like never before. I also noticed extraordinary improvements in my concentration, the difficulty with which I now get distracted and my level of fatigue (especially after work). I gave a CD as a present to my daughter for her birthday and she told me that it was a marvellous aide for her studies. Her mother also noticed beneficial effects similar to those I noticed. I recommend Bio Music One to everyone. Thank you. JMBC, Spain
I have also realised myself, that this really is an amazing tool for wellbeing! MLB, France
I care for a six month old baby and at the start it was difficult for her to adapt herself to my home. I thought about playing a Bio Music One CD at low volume when putting her to bed and I found that she would go to sleep much quicker and that her naps lasted longer. When she's grumpy I play the CD, and it's as if she tries to find the source of the music and she calms down towards the middle of the CD. I am delighted to have discovered your music and hope that your work will continue. SN, France
We play the 'Kinema 1' CD continuously. It's really very good!!! It brings about a kind of freshness. For people who live in a very heavy, electrical atmosphere, with radiation everywhere, it must be great! Thank you again. C&LM, France
At the moment, I listen to the 'Monte Cristo 1' CD, but I think I prefer the 'Arnica Montana 1' CD, I think it is the one which suits me best ... On the Monday I personally felt a kind of small euphoria, relaxed and smiling. Spring is a very stressful period for those in my profession, (much too much to do) and usually there would be times in the day when I could feel the pressure mounting so much that my thoughts would blur together. This doesn't happen anymore. I get the impression that I always think steadily and calmly. I feel as if I can ride the winds without getting caught up in the storms. Calling my clients no longer stresses me out and conversations involving endless explanations no longer end up getting out of control like they used to. SV, France
When I went to bed, I listened to my Bio Music One CD twice, before falling asleep and leaving it on 'repeat all'. When early morning came, I had the impression that my skin felt softer, not as dry...It is obvious that there is an almost immediate decrease in tension... I also think that I feel calmer, like after a Yoga class, something I haven't done in 5 years...I almost forgot, I get the impression that it also impacts morale. I am optimistic by nature but having just been through the worst period of my life, it's good that it helps, undoubtedly. ML, France
During the first few days, I wondered what the effects would be because I couldn't feel anything in particular. Then, on Wednesday the 18th March in the first few hours after waking up, there was something strange, different, calmer, a clearer vision, unclouded by emotions, despite my incessant train of thoughts. The night before I had not been well, and the state I was in then, compared to how I felt in the morning, was different. That whole day, I felt different. Towards 10 pm, while I was washing my laundry, I wondered wherefrom this state of being had come, and I thought it might be the Bio Music One CD. I don't use any other vibratory device, so it has to be Bio Music One. In the beginning, I didn't feel anything in particular; I didn't feel anything at the level of the throat chakra, as is the case with other vibratory music I have briefly listened to before. The effects are very subtle; it took me a whole day for me to realise it might be linked to Bio Music One. I didn't expect these effects. I used Bio Music One repeatedly all day long and while I slept. Thank you for Bio Music One. It took me many times to write this e-mail, over several periods of time. A month ago maybe, I was able to put into words, to understand this special feeling, the effects Bio Music One has on me. The 'Arnica Montana 1' CD exposed and facilitated self-observation. This helped me observe my mental train of thought and my emotions. AA, France
I feel a great help here in my apartment. My husband's emotional influence is such that it is difficult for me not to absorb it. I have had many difficulties trying to protect myself from it and this induces in him an underlying anger. The CD helps greatly. EB, France
Each and every track delights me! It is precise, something happens..right from the first few seconds, I felt round, circular elements go back into place within me. It was curious. Gentle but powerful! SB, France
I feel appeased and regenerated. CP, France
Young offenders aged between 13 and 18 held at the prison of Luxembourg greatly appreciate Bio Music One; they are calmer and respond with more openness. JB, France
I love listening to the Bio Music One CDs and leave them on so that the waves can diffuse in and about the house as much as possible. The first time, I had a very large culinary commitment to hold myself to and the music gave me support, I got lots done in a record amount of time without getting stressed out!!! Thank you. M-DM, France
I heard of your process but had not been entirely convinced when I listened to the extracts, as I had been expecting relaxation music... . A friend gave us as a present the 'Arnica Montana 1' CD last weekend and after hearing it for the first time, we felt pacified, relaxed but vigilant, and filled to the brim with an unknown serenity. Towards the end of the afternoon we also tested it without the sound, set to repeat, for several hours. Personally I felt my heart dilate almost, a gentle feeling, almost imperceptible but present nevertheless...It has been 5 days since I first listened to it, and it would seem that the spectacular effects felt on the first day can no longer be felt, however there remains that pacifying effect of general appeasement, that well-meaning serenity which fills the heart each time when listening, faster with the volume up than without, but much less proportionally compared to when we first listened to it. I lent the CD to a young mum with two hyperactive daughters and it would seem as if they go to sleep more easily than usual... I hope that these anecdotes will be useful for you. SM, France
Having listened to a few extracts on your website, and being very sensitive to vibratory energies in the environment, I can say that I strongly feel the beneficial effects of Bio Music One on the aura and on the vibratory energies of the biosphere. RK, France
Do you know, it's become like a drug to me! At the moment, I am calmer and I start to sing in my room when alone, something I never used to do. Well, there's always a start to everything. Best wishes. AG, France
A big thank you for this music with such beneficial effects! G, UK
I worked all night last night, and only slept from half past seven to half past nine. Although it was hard to get up, I wasn't tired afterwards. Truly phenomenal what these CDs can do! ML, France
My 2 year old grandson loves it! PD, France
I play them all day long in my store and I never get bored. I am currently using 'Kinema 1' and 'Arnica Montana 1'. About my perceptions; I am full of energy and I finally don't leave things that need to be done until tomorrow undone. I feel joy and lightness, especially early in the morning. MG, France
With the 'Monte Cristo 1' CD, I get lots of ideas. And when I include them in my applications, it becomes easier to make them concrete reality. LB, France
Here I listen to the 'Arnica Montana 2' CD and pay attention to its effects; it gives me joy, serenity and optimism. Thank you for the work you do. MD, France
Let me take this opportunity to say that these are fantastic CDs; I really feel the impact they have on me. I am going through a difficult period in my life, and they are of great help. KA, France
I discovered the 'Monte Cristo 3' CD a few days ago, listening to it while relaxing. The effects I felt while listening where impressive; I felt the first two chakras become activated, and then everything became harmonised. ABG, Réunion
I am one of your loyal and regular users of the Bio Music One CDs and have recommended and sold it to many people who are themselves delighted! Thank you for having created this type of "therapeutic" music!!! JS, France
Even though at the moment, events in my life have made me particularly anxious, I have managed with the Bio Music One CDs to 'let go' much more easily, and to feel patience and love toward all things. JM, France
I feel more serene. CG, France
I play the 'Kinema 1' CD many a time, be it for a good read or as background music when inviting friends over. It is interesting to note the particular loosening up of all those invited in the latter circumstances. Even though some may not notice the music, none have ever asked me to change it as has been the case sometimes with so called 'relaxation' music. I invite everyone to let themselves be guided to find the indispensable wellbeing tool for you and your friends and family: Bio Music One. JV, France
I put the CD to play on the very night the day I found it. A short while later - after only a few days - I was impressed to see the impact on my children especially. Their behaviour changed and they did not necessarily make a fuss. My daughter opened up and said things she wouldn't say before! Customer of 'Espace Renaissance' Shop in Morges, Switzerland
I spent two hours listening to my Bio Music One CD. It is extremely relaxing and seems to remove what sadness there is within me and sometimes I want to dance. Thank you for this aide. Customer of 'Espace Renaissance' Shop in Morges, Switzerland
Listening to 'Arnica Montana 1' gives me a grounding impression. On the other hand, 'Arnica Montana 2' gives me the impression of elevation, of getting higher. I found that after a work session of bio-kinesiology, I had experienced more instances of laughing out loud than I do usually with my students and I was surprised to actually feel happier after they had left, whereas before there had been more of a good, general feeling of well-being. CA, France
I don't feel tired. Long live Bio Music and its creators! AB, Reunion
This is the third time I have listened to the CD and I sometimes do 10hr long shifts and I do not feel tired. LT, Quebec
Despite certain overhanging question marks over my living here in Canada, I feel tranquil, calm and completely confident. I felt these already before, however I have felt my confidence and calmness strengthen. Many thanks. QG, Quebec
After having played Bio Music One for 21 days, I have to admit that it does work; I feel a greater vitality within me. PG, Spain
My friends love 'Kinema 1' and feel this 'cleaning' effect which takes place. CF, France
I notice that that Bio Music One re-harmonises me hugely. MV, Spain
I have been testing it since this morning. Despite having quite a cold, I feel much better and I have more energy. The atmosphere here at home is not as heavy as it was: I have three kids of which two small children and there are lots of tensions!! J, France
I have used the Bio Music One CDs for many months now and am becoming increasingly convinced of their worth and usefulness. Try them yourself, you won't be disappointed. K, France
I play the 'Kinema 1' CD during my whole day at work and have noticed a state of increased calmness and better concentration. Just an anecdote – I recently received a very aggressive message from a colleague of mine, and I was surprised at the calmness and clarity with which I handled it. This allowed me to defuse the situation without any more stress. Also – recently I was filling my tank when a bird landed on my car roof and started singing. It's as if we were looking at each other for quite a while. I hadn't experienced something like that since my childhood. XG, USA
I write to you while listening to Bio Music One: we love it very much and as we say over here, 'It gives us good vibrations'. PJ, Spain
I have loved Bio Music One ever since I first put it in my CD player. It leaves me happy, sensuous, relaxed and refreshed. Perfect as a stress reliever. Perhaps its frequencies do help to change cellular vibrations I don't know, but what I do know is that it makes me calm and happy. SA, Wales
Fluidity at the physical level and in my mental thinking, my energy and my ability to regenerate it..: The 'Monte Cristo 2' CD makes me very happy. PK, France
I feel a great inner peace and serenity, as if I was in a cathedral. AB, France
I have recently been through some upsetting experiences (split, court case, heart surgery for my mother..) and suddenly, I remembered about your CDs even though I hadn't put them on for some weeks (or months?)...For the time being, I like 'Arnica Montana 1', which is well named as it heals wounds of the heart and soul...I feel more serene, my anger disappears and my soul is clearer for it. I am no longer suffocating...AZ, France
I received today both the Bio Music CDs I ordered and they have been playing on 'repeat all'. Already I feel much appeased. MRC, France
Thanks to Bio Music One CDs I am no longer lacking energy. CB, France
I frequently listen to 'Kinema 1' and 'Arnica Montana 1'. They are so relaxing. It is possible to feel lots of gentleness, gratitude and wisdom. This music is quite simply light and Love with a capital 'L'. The 'Kinema 1' CD is like 'a gathering of people'. Thank you to the creators of this beautiful music. It does good. JNC, France
I am an expert in Feng Shui Clarification, meaning that I look after the well-being of my clients using various means and methods, which requires me to often review all the different methods and products available intended for wellbeing improvement. I have therefore been able to witness myself the capabilities of Bio Music One, many of which have already been shared on your website. However I would still like to share my following experience: One of my clients having not been able to move house without encountering various difficulties, I consented to let her stay at my place, along with the rest of her family, for 15 consecutive days. Her husband, being extremely virulent, impulsive and aggressive, demanded a great deal of attention. My vigilance was awakened by his completely uncontrolled behaviour regardless of his environment. Out of caution, I discreetly played the Bio Music One CDs for the duration of their stay and I can tell you that there were no incidents. Voices were raised and arms gesticulated but everything remained under control. Naturally there was in no regard any provoking or entertaining of angry behaviour whatsoever. However I would like to clarify that this gentleman would go outside to lose his temper. I have many examples of this music's beneficial effects and recommend it to all my clients and friends...SVM, France
It only took the first few minutes for the Kinema CD to get me into a deep state of relaxation. TO, France
I feel there has been an improvement in my general health, a calming of my thoughts, and generally a holistic physical and psychological decompression, which is very interesting for me because I tend to have very repetitive thoughts. D, France
Bio Music One helps me to improve my concentration and suppleness in the gym. Also, after a long day at work in front of the computer, I have found that back home I still have the energy to continue other physical or intellectual activities. I have much more energy than before, even when I haven't slept much. I have been using 'Kinema 1' for six months. L, UK
From hearing the first few notes, I can clearly feel my nervous system loosen up; everything in me becomes calm, fluid and efficient. CB, France
I find that I am less stressed out. G, France
The 'Kinema 1' CD conjures up images of bursting colours, of light and of peace which relax my spinal column right down to the tip of my hair, then the feeling comes back up and I feel 'freed'... without knowing what from! Thank you for such beautiful music. C, France
Thanks to your inspiring and comforting music, I feel that someone is reassuringly accompanying me along my whole life path. THANK YOU. Y, France
It is certain that the music of 'Kinema 1' induces a sensation of wellbeing as soon as it is listened to. JP, France
After having played the CD, it gives a're-energising' feeling and the atmosphere is calmer and appeased. It's a very good experience. Please continue your experiments, so that we can continue to benefit from them. Thank you. L, France
Return to menu
---
2. Particular improvements related to sleep
It is during its sleep that the body is more vulnerable but also more receptive. Thanks to its anti-stress and anti-electromagnetic pollution properties, Bio Music One shields this vulnerability. At the same time, the body is more receptive to rebalancing and revitalising effects of Bio Music One. There results an improvement in the quality of sleep, which can be felt to be deeper and better restful. Bio Music One can also contribute to better professional activity and greater clarity of dreams. Many testimonials attest to this:
For the first time in my life, I slept from 11:00pm until 9:00am, and I woke up full of life. My wife thought I was dead! For years, I had not slept for more than 3 or 4 hours a night and I always woke up very tired. I came back to the same fair especially just to tell you how grateful I am. First ever feedback from a customer who bought the 'Kinema 1' CD at the 'Santé Nature' of Toulouse in 2006
At the moment, my sleeping is better. CC, Spain
I sleep more deeply and more restfully. MCM, Spain
I sleep peacefully right until morning. My sleeping pattern is improving too. H M, Germany
I use the 'Kinema 1' CD and have noticed a better quality of sleep accompany, paradoxically, a better clarity remembering my dreams. GC, France
When the CD is in use, sleep is better. PF, France
My sleep has improved and I recuperate much quicker than usual. BJ, France
I have found a quality of sleep like I haven't for a long time and I made a number of very lucid dreams like never before.JMBC, Spain
Since I have played Bio Music One, I now sleep uninterrupted until morning. It was often the case before that I would wake at 4am without quite knowing why. MAML, Spain
I don't sleep more than I did before - from midnight until around 6am - but, I now wake feeling much better rested. SV, France
The 'Arnica Montana 2' CD is brilliant. I had problems sleeping before, but now I sleep peacefully every night. CLM, France
I remember my dreams somewhat early in the morning, which hasn't happened itself for many years. MG, France
We have observed the need for more sleep and what we now have gives us more rest than usual. SM, France
It has now been eight days since I have been playing alternating CDs, day and night, continuously. I have noticed that I sleep better, even if my diabetes means that I am forced to get up, otherwise, super. AG, France
A pleasant CD to listen to which I leave to play continuously at night. As to the effects, my sleep seems deeper and I feel relaxed and unwound when falling asleep and when waking up. 5/5 points. DE, France
Sleeping has now become restful. ST, Spain
Since using my Bio Music One CDs, I have found a peaceful and restful sleeping pattern again. I can now sleep for 5 hours straight, something which for years was impossible for me. 'Espace Renaissance' customer in Morges, Switzerland
One of my clients has told me he is delighted with his six Bio Music One CDs. He tells me he no longer has any nightmares, only marvellous dreams. He plays Bio Music One while sleeping, like me, but with the volume up! AB, Reunion
I play my Bio Music One CDs one after the other continuously and its simply marvellous, since , I have SLEPT AND SLEPT, it's so super! I am currently recovering from the years of stress I endured since 1995. Thank you. CG, Canada
I play the Bio Music One CD every other night, volume at its lowest. With the CD, I have observed that I sleep much better. CJ, UK
Because of the many early work shifts I used to do starting at 4 in the morning, I always used to get up at that time. These last few days, that hasn't been the case. What is more, I always get up very early, whatever the time at which I turn the lights out. Yesterday, and today, this hasn't been the case yet again. I got up at 9 o'clock, if you want the exact time. I set my own record! SM, Spain
I brought the 'Kinema 1' CD, and it is certainly true that sleeping is better at home now than before. N, Spain
Sleeping better since playing Bio Music One! NE, France
I have been using your CDs for 5 days and yesterday I slept for 5 hours without waking up once. SG, France
I continue to listen to the CD in the evening in order to get myself ready for sleep. SB, France
At the moment we sleep with the 'Arnica Montana 1' CD playing continuously, and we play the 'Monte Cristo 1' CD during the day continuously. Our sleep is much better. FL, France
I find that I sleep better. G, France
I formally trained as a nurse and in Phytotherapy, and I first tried Bio Music out without prejudice but also without really expecting any of the surprising quickly felt effects which I did experience and which I would like to share with you. Unfortunately I live in a grey concrete block of flats, with noisy neighbours and other diverse pollutants therein present. The very first night I slept, with the help of the Bio Music One 'Arnica Montana 1' CD playing continuously, like a baby. I have been insomniac as well as hypersensitive to noise for years. This is confirmed every morning when I get up fresher and more rested than ever with the impression that my cells are receiving a real breath of fresh air. It took me only four nights to find a calmness and serenity which was quite unexpected but quite real all the same. I suddenly wanted to try all of them out. A big Thank You for such a brilliant and accessible process for all. C, France
The first time we woke up after having played the Bio Music One CD continuously throughout the night, we woke with the same smile upon our faces and the same inner peace, such that we hadn't ever experienced. For us, this was enough to prove to us that the CD works. NM, France
Return to menu
---
3. Support tool for therapies and treatments
Thanks to its beneficial effects, Bio Music One is an efficient tool to support all forms of therapy and treatment. In view of this, Bio Music One becomes an especially important tool for doctors, therapists, nurses, care-givers and healers.
Indeed, by neutralising any stress between the carer/person administering treatment and patient, as well as any outside stress...
1. the patient becomes more receptive to the treatment given with a diminution of unwanted side-effects and a better recuperation. The person caring/administering some form of care becomes more intuitively aware of the best way to treat the patient,
2. the person giving treatment remains more alert and centred as the consultations follow until the end of the working day, with less fatigue at the end of the day.
The following are testimonials from doctors, therapists and other care staff after having used the Bio Music One CDs during their consultations or treatment sessions:
Transpersonal Therapies
We have regularly made use of Bio Music One these last three years both in our personal lives and alongside the various therapeutic treatments that we offer.
Firstly, we noticed that this music, allows for a re-harmonisation of the vibratory energy of a group, as well as of a room or hall, and re-establishes a good ambient vibratory atmosphere; one which is tranquil and well-defined. Outside the actual sessions, we always play it in the room or hall where we will be working (before a seminar) at low volume and we leave it on at the same volume during breaks and when participants exchange between themselves.

While conducting the 'Heart Respiration' exercises, our own unique technique, Bio Music One has turned out to be an efficient tool for helping people to easily access a modified state of consciousness. Participants very quickly notice vibratory energy in their hands and feet, and especially in the 'energetic heart'. Bio Music One helps to increase the awareness and recognition of the information circulating between all of us, at all levels. It acts as a kind of perceptory amplifier. Emotions are more easily expressed and we have observed a mental detachment at the same time. Thoughts are calmer and participants can observe mental flux without having to identify themselves with them.

With the 'Holotropic respiration' exercise, we use Bio Music One during the second and third phase. During the second phase, we have observed an amplification of the therapeutic process. Again, here, emotions are more easily and strongly expressed. In the third phase, a state of tranquillity, peace and inner repair establishes itself in a firmer manner in all the participants. Most report a rapid disappearance of the emotional pain felt in the preceding phase and of being innerly relieved.

We use Bio Music One during the preliminary meditation which takes place before our seminars. Again, we have noticed a facilitation of these processes at this stage as well as better awareness of interior feelings. A state of calm ensues, the participants feel more centred, more tranquil and less affected by emotions and thoughts linked with everyday problems. Horia Turcanuy&Elena Francisc, Founders of the Association for Transpersonal Therapies of Romania (ATT).
Observations with Autism

A one-year period of observation has been done in the Affinity Trust care centre for Austistic patients in Doddington, UK, on the initiative and under the supervision of Steven Rudelhoff, therapist member of the British Register of Complimentary Practitioners (B.R.C.P.), of the Institute of Complimentary Medecine (I.C.M.), of the British Federation of Reiki and of the Sound Healing College.
1) Patient 1: Boy with Autism, using the Bio Music One CD of "Monte Cristo 1":
I had one parent who has a son with Autism; I have been treating their son who had not been sleeping for six months, very unbalanced, his mum "pulling her hair out", so to speak. I got them to use the Bio Music One CD "Monte Cristo 1". The mother placed the CD player in his bedroom and played it every night and day, left on 'repeat' mode, with the sound down some of the time. After a few days, his sleep pattern changed as he slept through the night. He was also much happier and better balanced. Then, his mother turned off the CD for three days, to do an experiment: he did not sleep, became very unbalanced and very moody. She then put the CD back on and all returned back to normal, her boy being a lot happier and sleeping well once again. Furthermore, her son is very unbalanced during the holiday period, due to all the routines changing, but this holiday period he has been fine and been a lot more balanced at home with his parents.
2) Patient 2: Boy with Autism, using the Bio Music One CD of "Kinema 1":
This boy we can call J, has Autism on so many different spectrums. His mother contacted me saying that both she and he had not slept for months as he kept getting up at around two in the morning. He was very moody, emotional and stressed. Since we have started playing the Bio Music One CD entitled "Kinema 1", he has slept throughout the night constantly, has become calmer and communicates better with his parents, making different vocal sounds. While I was there the other night, he clearly said "yes, over there". His mother told me that he has also said "love you", "yes" and "no" and she feels that when he says these words, he knows what he is saying; he knows the meaning behind the words. His mother also said that it has been their best summer yet. When her boys' school breaks up, his routine changes completely and this does really upset and stress him. However, this year has been the best so far because he has stayed stable throughout the school holiday. His mother puts this down to the Bio Music CD and my treatments.
3) Patient 3: Girl with Autism, using the Bio Music One CD, "Kinema 1":
This girl picks up all sorts of energies and would hit out at me. I believe this was because I was drawing the negative energies out of her, which took two visits. Once this had been removed, and playing the Bio Music One CD "Kinema 1" every day, she became more balanced, not hitting out, not punching and not pinching. Her mother and carers took her to the pictures for the first time. They also took her harness off: she was very calm and lasted in the cinema for 30 minutes. On a second occasion, she stayed at the cinema for 45 minutes, to the great joy of her mother.
4) Patient 4: Girl with Autism, using the Bio Music One CD, "Kinema 1":
Great changes, becoming happier, showing more interaction with carers and with her mum and dad. Her parents reported that it has been the best weekend they have had with their daughter at home: she makes different vocal sounds and she is more interactive with them. She also wants more touch with everyone.
5) Patient 5: Woman with Autism, using the Bio Music One CD, "Kinema 1":
I had one carer who reported to me that they have been playing the Bio Music One CD "Kinema 1" every day, for one hour or more. The care plan of this lady has not changed in anyway, except for the playing of the CD. Here are the observed changes:
1) A lot more interactive with everyone at home,
2) Mum and dad reported best weekend they had with her,
3) Not slapping people anymore so far,
4) Making a lot more eye contact, for longer periods,
5) Taking instructions from carer and doing them,
6) Like more touch, not pushing away,
7) This month, regarding her monthly period, we did not have to give her any painkillers and her mood has not changed.
8) Not hitting out.
6) General feedback several weeks later
My Autism clients are going from strength to strength [with Bio Music One]. One I am most pleased with has not been sectioned for 18 months now. He is so much more balanced. I will give you a fuller update in the New Year. Steven Rudelhoff, UK
7) Patient 6: Woman with autism, using the Bio Music One CD 'Monte Cristo 1' :
Quick update, one of my clients doing very well, still playing bio music CD 1 as part of her everyday activity. Since we have been doing this she has now gone for four months without having to be PRN which is drugs to calm her down, she has been put in a quiet room but has calmed down on her own without us using any drugs. Also she normally gets sectioned every year at Christmas because things just get too much, that has not happened this year; also she coped with her birthday very well, so all on the up. Steven Rudelhoff, UK.
Reiki
I tested the music during a Reiki session (at low volume), it would seem that effects are optimised. SM, France
From the start of the Reiki session, I felt a greater concentration which lasted the whole way through. MM, France
The CDs work marvellously well. My friend Jose-Luis used them when developing one of his healing techniques (reconnecting) and asserts that they work very well. Arturo, another friend who practices Reiki uses them with great satisfaction during his treatment sessions. PGC, Spain
I found out about your Bio Music One CDs at the Reiki Forum Congress in Evian in 2008, and since then, I constantly delight in having your music. I have been practicing Reiki for a number of years and I always send some back home, which gives an impression of calmness and serenity, however I find that when I play Bio Music One, the well-being effects are amplified. Thank you for these marvels which work so well for well-being. Now that I know them well and that I have been able to observe the effects they have on humans, I start to play them when I give Reiki treatment. JB, France
When giving Reiki treatment myself, to begin with I only play the 'Kinema 1' CD. The people I treat tell me when the session finishes that "this music is impressive". A friend of mine who has pulmonary insufficiency and who I regularly treat with Reiki, can feel something amazing happening with Bio Music One ('Kinema 1') and his doctors can't believe the results when they examine him. Of course the Reiki itself obviously has some considerable effects, but still, I think that with your music the effects go far deeper. I won't go into detail here as I don't want to take up too much of your time, but all I can say is that "it's brilliant". I see that myself in everyday life. I can only thank the heavens for having brought me to it. AGAIN, THANK YOU. JB, France
I will describe the effects felt by my patients. These are feelings which go deep and bring tears out at the end of a **session** and even days later, after what they tell me. They talk about a great many things they have kept to themselves. I will reiterate that, I give them Reiki and that this already goes very deep, but I have noticed that if I play the 'Kinema 1' CD, the effects happen much quicker. Usually, two or three Reiki sessions are necessary before seeing visible results, but now I see important changes from the very first session. Thank you for this marvellous music.JB,France
I write to you to share my experience the first day I played Bio Music One during one of my Reiki sessions at the 'Ramon y Cajal' Hospital in Madrid. Truly, I have been very impressed by the change in atmosphere in the room where treatment is given. Not only were the patients more amicable than usual but the nurses were too. At the end of my two hours of giving treatment, during which I had played my CD inaudibly in my bag, one of the patients come to tell me that it was the first time that she had not felt any negative side effects after her chemotherapy treatment. Also, and although this may be more of a subjective appreciation on my part, I felt that all my patients were very relaxed; their faces appearing healthier and more rested than usual. I hope that this experience will repeat itself again in the future. CB, Spain
I brought the Bio Music One CDs at the Reiki Forum Congress in 2008. I work very much with Reiki. I immediately played the CDs one after the other and at the end of the day I felt better than before playing them. Then, people started to ask about this music because they felt well and relaxed. I noticed that the music has a beneficial effect on my environment and I wanted to tell people about it. L, Belgique
A big thank you for this pleasantly surprising contribution to vibratory channelling. I work with vibratory energy and Reiki and I often use your CDs to help people against electromagnetic pollution, but also to help them lower their own personal barriers such as fears, beliefs of negative outcomes, self denial. The effects are quite surprising and complement my work. I benefit from it at the same time as my clients, and this helps me find the right angle of approach and the optimal quality of attention for each present moment. Long live what you do and your co-operation. IL, France
Since buying three Bio Music One CDs, I always use them when treating people. If I use some other music, I get the impression something is missing, associated with the treatment I am giving. Even if it isn't quantifiable, I really get the impression that treatment goes more smoothly with Bio Music One, and it has become an indispensable part of the treatments I offer, a great shame for my other CDs which were superb in themselves... JP, France
I put the 'Kinema 1' CD to play during a Reiki initiation, and I have never seen my students feel the connexion with such force and clarity. DM, Spain

Various testimonials from therapists
I have included Bio Music One (CD Kinema) in my method Aroma Mécanic Energétic System because it completes perfectly well my method by sending vibrations to the 110 points of acupuncture that we use. Website www.vie-essentielle.com. Alain Fontaine, France, Creator of the AMES healing system
The CD played repeatedly for 4 hours, inaudibly and audibly as background music. I used it in a context of bringing people together to meet and discuss certain thorny topics. Each person was able to express themselves calmly, however they wished to. In the end it was a serene evening. Importantly, the discussion moved along well and questions were answered. So, in brief, there will no longer be any need bring it all back up again. Student of SB, France
My cousin who is a dietician played the Bio Music One CD the day she met a client whose character was only manageable with difficulty. The client was asking for a diet to be drawn up for her. It seemed that during the consultation, the client would not comment on certain habits of hers. My cousin tried to understand why she had such bad habits and especially compulsive ones. The client would not give direct answers. Finally after a while, she gave in and talked about her problems, really spilling her beans, as if emptying herself. Incredible. SB, France
The 'Arnica Montana 1' CD boosts me. The sessions I take part in let me see some surprising things. CLM, France
I have spread the word about Bio Music One at work for a long time now. However recently I realised the capacity it has to enrich the consultations I give when taking into account the client and the best CD to play accordingly. The first time I did just that, I played 'Monte Cristo 2' throughout a reading I was giving of Psychological Tarot: I felt a greater fluidity in my interpretations and I thought that I managed to convey the message particularly well (considering the fact it was given in English, which is not my mother tongue). As well as this, all the physical signs I get when something correct or important is said or happens were there to help me all the way through the reading. This had never yet happened to me. I find Bio Music One to be a formidable tool of optimisation for the work I do! Sebastien Tubau, Espace Renaissance, Switzerland
I use the 'Kinema 1' CD with a hyperactive ten year old girl. It works very well; she is much calmer and feels content. Now she asks me to play it. When listening to it, she no longer talks to herself, can increase her concentration and works through her homework more quickly. She also doesn't have headaches anymore. It takes almost no time at all for the effects to be felt. PB, France
I am a therapist and I brought the first Bio Music One CDs years ago now. I am very happy with them and my patients appreciate them very much too. MAP, Spain
I have been using the 'Monte Cristo 1' CD for five days. It is a tool which really does go well with and complements techniques of relaxation and personal development! JM, France
I have had the chance to use the 'Kinema 1' CD in conjunction with my work (Human Resource Management), to appease those difficult to deal with, those suffering. Used inaudibly, I have been able to see the difference and notice the change in communication style: those I deal with are appeased and this peace is helpful towards our exchanges: I can then provide proper help. Thank you. E, France
Commenting on the results observed while working, there is an improvement in water drainage, and myself and my patients are more vitalised. In fact, when I need to vibratorily drain someone who is, additionally very tired, associating the music with vibratory drainage produces a quicker observable lightness and also redynamises the person instead of slowing them as is often the case following treatment. I think the music enables a better exchange at the vibratory level, and therefore allows for better disposal of toxins through the lymph nodes, which is none other than the water in our body after all! KA, France
I have been using the two first 'Kinema 1' and 'Monte Cristo 1' CDs for years now. I was very surprised to see that often, it only takes 5 minutes to recompose my face in five minutes with the 'Monte Cristo 1' CD! Sometimes I had to face my daily obligations whilst feeling nauseous and suffering from cranial pains. I'm sure you can appreciate the state I was in. It is fantastic to be able to recover in record time and to be able to show oneself, smiling, to the world again. EL, France
Hello, I have a few observations to share since receiving and listening to my Bio Music One CDs. My work includes giving relational advice, and I played the CD without informing those (adults and children) who came to see me. A woman I knew already, who I had already treated for depression and who did not willingly get out and about, said she felt a feeling of well-being and especially, she was able to talk, something she finds difficult to do usually. Our meeting lasted two hours and I had to end it for lack of time. Before leaving, she told me "time got the better of us". I had the impression that Bio Music One had facilitated the exchange which had taken place and induced her feeling of well-being. She said, immediately after putting down her bag and letting herself fall into the chair, that she "felt good". CB, France
I use Bio Music One every day for my work. People are attracted to my stand/shop** and people feel good as soon as they come inside. In fact, they have difficulty leaving. The balanced atmosphere is visibly felt by all. Everyone tells me there are good vibes here. I feel great with it! NE, France
My wife, who is a 'hypno-therapist', has obtained never before seen results with her patients since playing Bio Music One in her office. Speaking as an 'illuminated' person, I can feel the considerable and extraordinary work which has gone into making these CDs and I encourage with all my soul all the sceptics to just give it a go and discover for themselves this extraordinary experience. I thank those who conceptualised it for such fabulous work. TO, France
I would like to thank you for creating and making available Bio Music One. I am a therapist and I frequently advise my clients to make use of it. I have seen a rapid improvement of the physical, psychological and emotional states of many people. Your music has helped them quickly and easily let go of situations and emotions, and to get past difficult stages in their lives and to recover their capacity to create happiness. THANK YOU. J, France
Various testimonials from patients


My headaches disappear when I play the 'Kinema 1' CD. I feel much better. SM, UK
I got some feedback by one of our shareholders who is a radiesthetist and bio magnetist**. He let the CD play for three days in his waiting room to 'examine' his patients' reactions. His first personal reactions include: A kind of pressure at the ear during two days (he is however extremely sensitive to vibratory phenomena). He noticed an obvious cerebral hyperactivity as well as a feeling of wellbeing, relaxation and inner calm. Patients' reactions: His patients were already ready for the sessions he conducts, and for those more sensitive, a light forehead rash/redness was noticed, put down to the cerebral hyperactivity. There was the feeling of being oneself. The patients' stress was lessened. Maxime LeBlan, Societe Atao, France
I definitely felt the manifestation of pain in my right eye for a few short moments. Interestingly, I had had an operation as well as laser treatment for glaucoma some time ago, when I was in my forties. ML, France
I have been using the Bio Music CD for two months so far. My back pain has significantly lessened and I no longer feel any pain in my joints. JR, France
In October last year, a baby with meningitis had needed to be hospitalised. The baby couldn't sleep and cried often. Her mother who stayed by her side was under a great deal of stress and did not sleep either. Bio Music One, after having played for a few hours, calmed the baby down so that she no longer cried and slept more. The mother also felt greatly soothed and felt the benefits of the music. She then was able to better rest every day. She felt, like a protective bubble in the room produced by the music. CJ, France
In the past, I would practice meditating a bit and I also listened to 'normal' music quite a lot. Since listening to Bio Music One CDs, even when not listening, I no longer have headaches which used to hit me sometimes, and I can also breath a lot better. I have chronic rhinitis, my nose becomes completely blocked. Now my breathing in this area is much better, my nose is almost completely clear, whereas before there were times I didn't know what to do, I felt like ripping something out to clear it out and finally breath. SV, France
I very carefully followed the recommended playing programme and played the first of the four CDs I brought, continuously for 21 days, at lowest volume. The morning after the first day, I found myself twice pruning my garden bushes for four hours a stretch, without quite understanding how or why, me, a chronic depressive since my divorce and the sale of our house a year ago, without any back pain or stiffness and not even suffering from my severely arthritic right hand (which was in fact contravening my doctors' formal recommendation not to pursue such activities, in fact he usually scrutinises my fingers, often stained with cherry juice from jam making, in order to tell me off if he thinks I've been tinkering, he even tells me to refrain from watering the garden...). My bushes were very happy as was I. And that is my product testimonial. Morale is at its highest. P.S. I can make a note for you of my health issues, and I can supply documents which ascertain my serious allergies: spondylolysis; scaphotrapezial arthritis (right hand especially); etc..FRP, France
Concerning Bio Music One, let me say that I have seen some very positive effects. Indeed the very day of the conference I found out I was pregnant, I was quite stressed and as a result, pains and other unpleasant feelings were quickly felt...except when I was listening to Bio Music One! Since then, I've understand wherefrom came these problems, and they have all disappeared. SB, France
I found out about the existence of Bio Music One through internet contacts this morning. Intrigued, I came about some track tasters. For three weeks I have not been able to breathe properly what with rhinopharyngitis and sinusitis. Suddenly everything has unblocked itself leaving a freshness and mint-like odour in my nose. I am extremely surprised because I am only listening through the website with my headphones. Still, I have felt something very powerful, relaxing and decongestioning. UCEM, France
I would like to confirm in writing what I have already recounted orally with reference to Bio Music One: We were following a course of spa treatment and were to have three consultations with the spa centre's doctor. On our first visit my husband, who constantly has high blood pressure, was measured to have a corresponding value of 14 (usually he registers a value of 15 or more). On our second visit eight days later, he registered a value of 13!! The doctor was surprised. On our third consultation, a value of 12 was registered! The doctor asked what it was in particular that he was doing. But we didn't know what to say! It was only later that we thought about Bio Music One which we had played, but not at night. It is a pleasure to listen to the 'Arnica Montana 1' CD, it gives us a profound sense of well-being. FL, France
I had played a Bio Music One CD an hour before and during the conference I gave. By the end of it, I had people giving me some troubling testimonials of improving symptoms, when in fact I hadn't told anyone about it! CB, France
My father has only one lung working at 30% capacity only. He shared his great surprise of being able to take a walk into town and do some shopping without being tired at all, full of energy, contrarily to what he usually feels, after only one night of playing a Bio Music One 'Kinema 1' CD. FG, Switzerland
From one weekend to another I would attend dance technique workshops, however they haven't made my hip any favours at all. The pain has lessened considerably in strength and duration with the Bio Music One CDs. DD, Belgium
We had the pleasure of taking part in a Bio Music One event in Evian. We have a young daughter of 10 years old, Salomé, who is Type 1 diabetic. Since Monday I have played the 'Kinema 1', 'Arnica Montana 2' and 'Monte Cristo 1' CDs continuously one after the other. I have noticed that this week she has not had any violent mood swings, whereas before she would have them almost daily. She accepts once more Reiki treatment from ourselves as well as accepting enthusiastically that we read her 'The Magic Formula' by Jean-Pierre Chamodot. We read it to her Wednesday and Thursday night and each time, she comes out describing things about herself deep inside. She even wrote down and made a drawing of what she experiences Wednesday nights**. These are beautiful tidings to which the music has played its part, even when played silently. I talk of my daughter but I shouldn't omit to say that my son and I have both greatly benefited too. I get the impression that the music helps my son Thibault act more openly with his environment which will be favourable for him. I haven't yet been able to play the music at night because our machine makes a noise which the children notice. A great big thank you to you. BT, France
Bio Music One alleviates many pains...such as arthritis, joint tensions and other stress. SVM, France
Return to menu
---
4. Protection from the disturbing effects of artificial electromagnetic radiation
One of the major attributes of Bio Music One is its ability to efficiently protect people from the disturbing effects of all types of electromagnetic pollution. By acting upon the Aqueous Physical Vacuum (APV) – that subtle vehicle of all information, the UFSWs of Bio Music One instantly neutralise the harmful impact of artificial electromagnetic waves (emitted by phone masts, mobile phones, computers, through WIFI, Wii console, TVs, Microwave ovens etc) on living things. Presented here are some testimonials by electro sensitive persons certifying the effectiveness of Bio Music One in this particular domain of application:
Hello to all,
I have been hypersensitive to artificial electromagnetic fields for four years (to the point that I had to leave my job as a trainer in IT to live as a recluse in my home). The list of symptoms inherent to this hyper sensibility is too long to enumerate, especially as new ones keep getting added to it and their intensity increases as time goes on, making my life hell sometimes.
Like many people with the same problems as I, I tested many so-called miraculous products in order to counter the harmful effects of artificial electromagnetic fields. It turns out that many are not effective enough and sometimes completely ineffective.
That is why I have taken the liberty to write to you to say how pleased I am with the effectiveness of the products you have made available. These CDs, thanks to the process of beneficial uniform fields of sound waves (UFSW), beneficial despite being inaudible to the human ear, have yielded brilliant results.
After several months of regular use, in varying circumstances, I can ascertain that, at least in my case and from my experience, they have revealed themselves to be very convincing, however one shouldn't be surprised to feel, at the very beginning, precisely those unpleasant sensations which are felt in the presence of artificial electromagnetic fields, but these unpleasant sensations disappear very quickly and leave a pleasant state of feeling purified, cleaned, appeased and revitalised.
I hope that sharing my experience will benefit other hypersensitive persons and that they will feel the same benefits as I did when listening to the CD in question.
Yours gratefully,
SL, Belgium
Bio Music One induces left torsional fields which are harmful to the biosphere, to change into right torsional fields, which benefit the biosphere. Anatoly Pavlenko, Physicist, University Of Kiev, Ukraine
Thanks to Bio Music One, it is possible to protect oneself from electromagnetic pollution, if present in our society. Dr Domingo Perez León, Director of the Biological Institute of Health, Madrid, Spain
Bio Music One is a remarkable tool for all those who wish to control the energy generated by all electromagnetic pollution. Pierre Thirault, Director of the European Institute of Feng Shui
I left the Bio Music CD to play all night long inaudibly: when awakening I felt a lightness physically and an inner calm. And yet I did not turn off the ADSL modem, something I usually do, being very sensitive to electric and electromagnetic waves. Thank you! AM, France
I am especially preoccupied by the effects of electromagnetic waves and I have already installed in my house certain devices to protect myself from them. However, recently, the block of flats in which I live was equipped to provide WIFI access on every level and I had to suffer a whole night when they first connected it up, despite my usual precautions!... I hadn't thought about Bio Music One, but miraculously it came back to me last night. I put it to play continuously throughout the night. Only then, only then was I able to see the difference! After 20 minutes only, my headache had subsided and I was able to sleep without feeling as if my whole body was electrified. I should make it clear that I am someone hypersensitive to electromagnetic waves. The precautions which I had been using had 'saved me' when a mobile phone mast was erected on the block of flats where I work...I would have had to find another job or become permanently ill, I don't know, but until now, all I needed to do was to resist the masts and other attacks around where I live, but Wifi is by far the worst there is. Even Bio Music One doesn't completely eliminate all the unpleasant effects which affect me (itching of the head), but it manages to reduce them and the anxiety which accompanies them. CR, EHS, France
I really did see the difference the very day I played Bio Music One. 21 days I played alternating CDs, 1 in the living room for the evening and night and 1 in the study during the day, and sometimes, both at the same time...About the study, I work continually on the computer and with a cordless telephone, and the impact was felt at the end of the first day, I felt much less tired and I felt clearer...Thank you for this marvellous tool. GB, EHS, Canada
I thank you greatly for your music, for it is exceptional. I have used other music for well-being however this one really is awesome against those waves which bombard us all day long. I have used it for a month and it has changed my life, and this is when I realise that I am electro sensitive. VF, EHS, France
The offices where I work have Wifi installed everywhere, two laptops, a live-box, mobile phones, cordless telephones and many other devices (fax machine, printer, etc). My husband and I felt an indescribable tension, especially around the neck and head. As soon as the first track of Bio Music One was played, I instantly felt the tension in the room disappear. We also felt, within half a minute at least, quite immediately, the tension release itself incredibly, as if we were in an alpha state. ML, France
My wife works every day on the computer and complains every night of fatigue and bodily tension. I played a Bio Music One CD in her office with a CD walkman, inaudibly, and said nothing to her. That night, she said happily, "How strange, I don't feel tired and I don't feel any tension tonight, maybe I am no longer subjected to the effects of electromagnetic waves?" And so I told her that I had put the CD on in her study! Oral testimonial by a customer at the 'Zen et Bio' fair in Nantes, 2010
Normally in Romania, I carried around with me a mobile phone in my pocket all the time and I slept in a room in a small apartment in which there was a small laptop and many mobile phones. Last summer, after having used Bio Music One for practically a year, always with my phone in my pocket, I underwent a test for my general health conducted with a bio resonance device. The test included measuring the degree of exposure that I received from electromagnetic radiation. The person conducting the test asked me if I used a mobile phone. I replied that I use one all the time and that I always have it on me. The person told me that she was asking because my exposure level to artificial electromagnetic waves was negligible, much lower than anyone she had tested before. I was pleased to hear this! EK, Romania
I noticed some extraordinary improvements in my ability to concentrate, which was less prone to distraction, to general fatigue and to disturbances due to electromagnetic contamination from my computer and my mobile phone. JMBC, Spain
A friend of mine who is not used to computers spends half a day a week working in front of a screen. She notices that she suffers eye strain but also, something unusual for her being someone always full of life, of general fatigue. Last week, she listened to the available track extract continuously repeating. This did nothing to relieve her eye strain but she didn't feel affected by the computer's side-effects. JR, France
After two hours of playing Bio Music One during my conference, someone who was hyper-electro-sensitive reported feeling a definite improvement in herself...Dr. CB, France
Return to menu
---
5. Improved working and studying conditions and creativity
The beneficial effects of Bio Music One help improve intellectual performance and favour better attention keeping, concentration and memory. In work related contexts, Bio Music One can therefore contribute to obtaining better interaction between employees, better efficiency and reduced absenteeism. In education related contexts, it is possible to observe a better aptitude for information retention, for better performance during exams for example. Creativity can become more inspired... .What follows are a few related testimonials:
I asked you if I could play this music to my pupils. I am satisfied with it, my lessons are calm ('Kinema 1' CD). GL, France
I have never told my students that I play a Bio Music One CD however when the class is finished, they do feel a certain well-being. I don't do any relaxation activities, yet they leave the class as if they had had a restful nap. N, France
The days when I teach, I use a 'Kinema 1' CD. It establishes without a doubt a state of tranquillity. The staff also find that the CD makes them calmer. J, UK
I am a nursery assistant and I have noticed that the children become different when they listen to Bio Music One. If one day we cannot go outside and they are quite hyperactive, I tell them that "we are going to listen to the music" and the CD which has the greatest effect on them is the one with the kind of sunflower on the cover ['Arnica Montana 1']. The oldest say that "the woman sings nice" (!). SN, France
I am an English teacher in a secondary school (2EP) in which there are some difficult students. I experimented with the 'Arnica Montana 1' CD which has a surprising effect on my pupils. They were all very excited, not calm as I had hoped. But these are pupils who have suffered a lot. The CD allows them to be in a joyous state, from which the excitement comes. The next lesson I gave them a test, and I played the 'Kinema 1' CD and, to my great surprise, they were all very concentrated on their answers. Normally, it can be quite usual for them to write nothing but their names. I will carry on these experiments and I will keep a diary. Thank you for this easy-to-use tool for any situation. V, France
I left a Bio Music One CD to play in my office for about a month. Other than the relaxed and peaceful atmosphere which came to be, the re-harmonisation brought about improved relations between my colleagues, to the point where we all contributed to buy all 6 CDs for our office. MJ, Spain
In my work, Bio Music One exceeded all my expectations. MV, Spain
Much less stress is felt in the room where about thirty computers are all left on. Offices of Tele Madrid, Spain
I brought the 'Kinema 1' and 'Arnica Montana 1' CDs. I use them on the computers in the office where I work. When going through the monthly accounts, I let them play continuously...and it all runs marvellously smoothly, calmly, and without mistakes. Sometimes I play them, when I feel to do so is right, and when I do my work colleagues always have something to ask me about. I often recommend it to friends and acquaintances...I feel it to be very beneficial. Thanks for such a magnificent discovery. M, France
Return to menu
---
6. Improvements of performance in sporting activities
The rebalancing and revitalising effects of Bio Music One help to improve physical performance. These effects can be felt particularly strongly when practising martial arts, which demand a greater awareness of the body's energy flow. The following are testimonials related to the subject in question:
Being passionate about martial arts, I studied, amongst other things, internal energy manipulation for eight years under a Vietnamese master in La Rochelle. Chinese, Buddhist and Taoist music often accompany a practice session of Thai Cuc, Tai Chi, Qi Gong: the music guides the participants' movements. Certain musical sonorities create a rhythm for the movements to follow. The experienced participant can then concentrate on a more complex internal effort in order to 'rebalance' themselves. It has now been four years since I acquired my first Bio Music One CD. I admit that I didn't follow the starting guidelines (leaving the CD to play continuously for 21 days and nights, at low volume). However I was pleasantly surprised to notice a quick and significant improvement in the results expected from each form or pattern during my respiratory and vibratory practice. Nowadays, I just need to listen to the CD whilst going through a condensed pattern or form in order to find a calm state of well-being and to evacuate daily stress. JV, France
After listening to a few of the track extracts on you website, the 'Kinema 1' CD immediately caught my attention! I ordered it a few months ago and I play it when practicing our Taichichuan, twice a week. And the magic works: I observe a certain atmosphere, a letting-go, a release, like the Chinese say: Fang Song, deconnecting oneself in order to thereafter be reconnected to something else, another dimension perhaps. Thank you for this 'organic music'. JLW, France
For me, Tai Chi and Qi Gong practice needs to take me beyond the forms in order to touch the essence. It is pantomime to just practice the forms! One needs to be fully aware of what is happening and to feel through the forms the connection with the 5 elements. I feel that Bio Music One helps me become aware of the energy which goes into each movement. My students better understand what it is I am trying to teach them. They seem to have found this 'opening' which helps them 'absorb' the information. I find the 'Kinema 1' CD to be excellent for the practice of Qi Gong and Tai Chi, and 'Monte Cristo 1' to be particularly effective for improving weapon handling (sword, sabre, stick). Marie-Christine Fresse, Tai Chi and Chi Gong teacher, Briançon, France
Return to menu
---
7. Improvements in conditions for driving
By neutralising the 'Faraday's cage' effect - a phenomenon due to the confinement of artificial electromagnetic radiation, within a vehicle for example – Bio Music One helps to restore ideal driving conditions within the vehicle, helping the driver to be alert but relaxed, and also helping to lessen fatigue. It can also make it more pleasant for passengers using public transport, meaning reduced fatigue and aggressively.
Let me give you an anecdote about a friend of mine to whom I gave the Bio Music One CD 'Kinema 1'. She told me that when she was feeling down, she would play the CD continuously in her car and afterwards she was back in a good mood. She also had the nice surprise of having a smell of flowers wafting around in her car. More than once she told me, "Every time I play your CD, my car smells nice!!!" It's true. N, France
It is quite clear that there is a spectacular effect when travelling with the TGV. Absolutely no fatigue and no sense of 'not being with it' on arrival, I have plenty of energy and greater clarity of thought. The return journey went just as well as the outgoing one did, no fatigue and I think Bio Music One helps to prevent jet-lag, however this should be confirmed with other people. CM, France
We are very sensitive to our car's electronics so we have to play the 'Kinema 1' CD inside. JR, France
Whilst playing the Bio Music One CD and walking or driving, I perceive, especially with the 'Kinema 1' CD, a prodigiously calming and relaxing sensation. JMBC, Spain
I like Bio Music One, especially the 'Arnica Montana 1' CD. To be used when travelling by car, plane or train. Absence of fatigue guaranteed, I'll testify to it. CM, France
I listened to your CD in the car on my return. The show had been tiring. Listening to it was uneventful but kept me awake. The day after, I listened to it again on the way to Paris. This time, I found it very interesting to listen to. I could clearly feel the cerebral stimulations and the journeys which the melodies were taking. IJ, Voice therapist, France
A good feeling in the car during long journeys; the atmosphere is friendly, people are nice. Customer of LB, France
A lady who was at the conference in Geneva shared her experience that she feels the rebalancing effects very strongly: she feels relaxed, awake and completely unstressed. Participant at the conference in Geneva, October 2010
I continue to listen to my Bio Music One CD in the car to stay alert and attentive. SB, France
Return to menu
---
8. Facilitated personal development
Bio Music One is a useful tool for personal grounding and development. "Conscious listening" workshops are regularly organised and allow participants to witness the rebalancing process happen within themselves and everyone else. Most people say they have experienced an enhanced view of life and a greater inner clarity of thinking as well as revelatory changes in awareness of their own limiting behaviour. Here are a few examples.
Thank you may suffice to express my recognition.
Thank you is not an empty word.
Thank you.
I, who did not tolerate structure, taking it as a constraint, a confinement,
narrowing… here I am in connection with the structure of Life itself!
I would never have imagined that such a thing could happen to me.
This feeling is indefinable, but it's real.
To feel that an order is being established, that life finds its own way and flows…
To reconcile structure and freedom
To reconcile music and silence
To reconcile vitality, tranquillity, movement, serenity
To reconcile body and soul
These words: I am free
I am beautiful
Resonate in my cells amazed
I am I am I am
I reprogram myself.
To not ask myself anymore
What is the purpose of life?
It's unheard of.
It's embracing life.
THANK YOU for this experience of Bio Music in Evian
From I do not know where, you trace a path of life
With so much simplicity.
AMG, France
I felt myself to be outside as well as within each and every cell of my body at the same time, as if they were being activated and mobilised as if by magic. Whilst this was happening this piece of information came to me, that "the whole is in everyone and everyone makes up the whole". I could feel myself be part of it, in an active, delicious and grateful way. TIF, Spain
I saw my whole life until now flash before me and then I knew where my illnesses came from and I knew what I had to do with my life. IL, France
Return to menu
---
9. General improvement of the well-being of animals and plants
There is no placebo effect with animals or plants. And yet, there are many who testify having observed a positive change in the behaviour of animals and the improvement of the quality of plants and flowers and of their longer life span. Here are a few examples of these:
With Bio Music One, my dog sleeps peacefully. YD, France
One lady who was present at one of the conferences I gave told me that her canary, who up until then had never sung before, suddenly started singing when she played her Bio Music One CD for the first time. Since then, he sings every time she puts the CD to play, with or without audible sound! PM, France
I have a cat which had to have an operation. I played the CD during the operation and I thought that she stayed very calm while listening to it. She even seemed to not suffer so much. MCM, Spain
It would seem that our cats are less aggressive towards each other when we play the Bio Music 6 in1 CD. GG, France
It is a pleasure for me to see my cat relaxed and happy while listening to your music. JB, France
I still have as much pleasure as always to be distributing your music and I would like to share with you something one of my customers observed. They have a cat and dog. She often listens to Bio Music One, and one day she went into her bathroom, bringing with her the CD player. When she came back out again, both her cat and dog were sitting just outside the bathroom door! There might not have been any particular reason for it, but wanting to repeat the experience, she did so, and if she goes into her bathroom without the music, she can't make it happen again. Even when she leaves the house with Bio Music One, both cat and dog await sitting behind the front door: they are manifestly sensitive to the benefits which accompany your music's frequencies. Claire- 'L'Eau vive' Library, Caen, France
A curious observation was that of my cat who, being 'more perceptive than I', started trying to find the source of this music as soon as it was played and sat in front of the speakers. JMH, France
Having only recently received the CD, it is still undergoing the testing period. By playing it inaudibly, as recommended, I have noticed the atmosphere to ease and my cat to be 'joyful'. AMR, France
One of my clients told me she notices the relaxing effects to affect her and her two dogs. JMBC, Spain
When I open the shop doors in the summer, I often get birds flying inside. And yet the entrance is located in a passage which is sheltered, and none of the other nearby stores report this kind of thing happening to them. They seem to be attracted by the rebalancing effects of Bio Music 6 in1! Sebastien Tubau, Espace Renaissance, Morges, Switzerland
I must tell you that my cat Aisha was in heat and wouldn't stop scratching the carpet or stop groaning for days. As soon as I started playing the Arnica Montana 1 CD, she stopped completely. Incredible! I really thought that I was hallucinating! CL, Spain
The cats are always very serene with Bio Music One. S, France
Our cat has always refused to sleep in her own bedding and either always looks for a way into our bedroom or sleeps on the sofa in the living room. A week after playing Bio Music One continuously, she suddenly decided to go and sleep in her own sleeping place! J&R, Spain
The effects I have observed on my tropical fish which live in an aquarium of 200 litres are fabulous. They are extremely shy and sensitive to noises. I had already noticed some differences with 'relaxing' music, but nothing compares to what Bio Music One can do. I was gobsmacked to see that my fish progressively started to show themselves, even to large groups of people. With time, they became as lively as they are usually when I feed them. For those interested: Play Bio Music One whilst carrying out maintenance, especially when draining the tank. On this point, even if it is recommended to do this every two or three weeks, it can become a job to do only once per month..you may notice the water quickly return to a balanced self-regulating state. Leave Bio Music to play at least two hours after cleaning and re-filling the tank, even at low volume, as long as an efficient water-pump is used, otherwise, leave the music to play for 24 hours at low volume. JV, France
My friend has told me that her dog's behaviour is less aggressive since playing the Bio Music One CD, 'Kinema 1'. MF, France
I have two cats that are 'fans' of Bio Music One! Every time I play a CD inaudibly, they come and sit right next to the CD player speakers and stay there for the whole length of time it lasts. Better still, one of the two cats even increases the volume from time to time!!! MJ, Spain
Return to menu
---
10. Harmonisation of the environment
As a way of protection from all forms of environmental and telluric stress as well as from all forms of electromagnetic pollution, Bio Music One is a powerful harmonising tool for any local environment both personal and professional. By revitalising water, the process allows for the 'purification' of air through the revitalisation of water droplets present in the air and the neutralisation of perturbing vibratory information they may carry. The testimonials which follow attest to this through the perceptions of those testifying of their own environments:
Bio Music One is a remarkable remedy for all those who wish to master the energy generated by the terrible 'flying star'. Pierre Thirault, Dir. of the European Institute of Feng Shui, France
Bio Music neutralises the effects of the 'flying star'. Sandrine Vergée Moyroud, 'Etre Soie Feng Shui', France
The Bio Music One CDs are played continuously all day long in the shop. It very frequently happens that one of my customers spontaneously express that of feeling particularly good in the shop. Sometimes they say that they feel relaxed having just stepped inside of the shop. Sebastien Tubau, 'Espace Renaissance', Switzerland
After having had to make some important structural changes to my residence, I played the CD continuously. The effects were quick and effective - calmness, appeasement, balance – and the house now holds a much better atmosphere than it did before the works. Thank you. R, France
Every day I play Bio Music One,('Kinema 1') at low volume and I feel that there is more peace and tranquillity in the house. This is felt during the first few minutes. MCM, Spain
The 'Kinema 1' CD changes a negative atmosphere into a positive one. When I leave it to play, people who visit me in my home tell me that they feel relaxed and appeased here. YD, France
I feel the pollution disappear as soon as I play the CD. CR, France
We really appreciate the effects of your Bio Music One CD which we play continuously at the moment (Arnica Montana 1) to re-harmonise the house. JR, France
The 'Monte Cristo 1' CD cleans the room nicely after sessions I hold with my clients. CM, France
My mother likes the Bio Music One CD and has noticed a positive difference in the energy of the room where the CD is played. SR, UK
In my living room, the quality of the light changed almost instantly! I assure you! And I sense that the air is clean. That is why I say Thank you, thank you. SB, France
Your music really has made a positive difference in my environment. I get a different impression when walking round the house, an impression of calm and serenity. JB, France
The CD was only playing for a few hours and I have noticed that the air seems 'purer', there is a freshness in each room, like a great osmosing** cleaning has taken place. CG, France
The atmosphere is much more peaceful. ST, Spain
Having played Bio Music One for 21 days, I have to say that it is effective as I have noticed that the atmosphere in the hose is more peaceful. PG, Spain
People who come to see us tell us that the atmosphere in our house is pleasant. UK, USA
By playing Bio Music One inaudibly as recommended, I noticed an easing in the atmosphere. M, France
Return to menu
---
11. Media
Be assured that I feel a big difference in elasticity, flexibility and muscular strength. Luis Garcia, revue Trax, Espagne
I left the CD on 'repeat all' mode for two hours one morning and I realised that I felt different: most notably I felt calmer but full of energy too. I drunk a test glass of tap water and was impressed to see for myself the revitalising effect after a few seconds. SM Stuart, 'Nova' magazine, Australia
I definitely feel through this test that the mobile phone does not affect my vital energy in my body whilst I play the CD. Live testimonial by presentator Alipio Gutierrez on Tele Madrid, Spain