BIO MUSIC ONE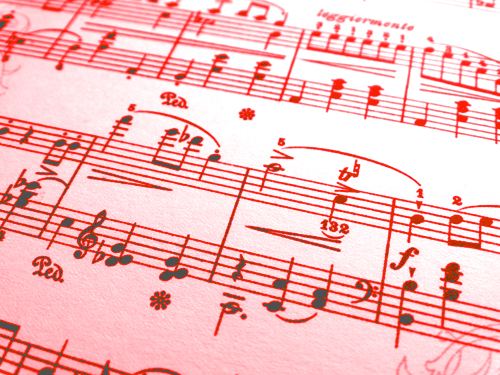 What is Bio Music One ?
Bio Music One is a bio-active music with many beneficial effects for the body, spirit and environment, scientifically recognised. Composed of 62 tracks arranged onto 6 complementary CDs, Bio Music One helps maintain a state of natural health and well-being without any effort.
---
How does Bio Music One work?
Bio Music One is a process that produces melodious sound waves in order to create waveforms. The vibrations of these waveforms activate subtler sound waveforms. The process upon which Bio Music One is founded is based on the symbiotic coherent whole made up of these three layers, creating "
Unified Fields of Sound Waves
" (UFSW), that are beneficial to human beings and their environment.
The UFSWs revitalise water, optimise its conductivity and protect it from the perturbing impact of all forms of stress (e.g. memory, personal, relationship, environmental, telluric, electromagnetic). This leads to a clear and fluid flow of information in 100% of body fluids that support good body function and maintain a state of well-being (positive effects have been scientifically proven) as well as enhanced consciousness for better consciousness (many people testify about this).
---
What can Bio Music One bring to me?


1. Well-being
• Facilitates reconnection with the self, letting go, calmer thought process
• Improves: general well-being, sleep, vitality, grounding, intuition, sensorial perception, intellectual and physical activities, intimate relationships
• Reduces stress and electro- hyper-sensitivity
2. Vital support
• Maintains a state of natural health and well-being at every level:
- Physical - Energétic - Psychological - Emotional - Sensorial - Spiritual
• For adepts and practitioners in well-being body-spirit balance:
Sports
Yoga - Qi Gong - Tai Chi – Martial arts
Massages
Energy treatments: Reiki, spiritual healing…
Meditations
Coaching - Human ressources
• For health practitioners:
All kinds of therapies
Specific care: Alzheimer, Autism, physical and mental handicaps
3. Enhanced consciousness
• Facilitates the exploration of subtle dimensions of the self to:
Experience new sensations
Accelerate the tliberation of stress, notably the disturbing impact of certain past experiences
Better perceive answers relevant to your situation
Explore and recognise your potentialities

4. Better environment
• Restaure a good quality of vibratory atmosphere in every living and work environment (neutralisation of electromagnetic pollution and disturbing memories)
• Beneficial effects on animals and plants
• Support the practice of Feng Shui, geobiology, dowsing

5. Musical listening
• Six albums for six musical journeys in six ambient style sonic worlds
---
A beneficial impact at every level
At the physical level, intracellular communication improves, resulting in better general body function,
At the energetic level, life force flow improves, maintaining natural vitality,
At the emotional level, emotional management improves,
At the sensory level, intuition further improves as does the perception of the impact of information flowing in the body,
At a psychological level, helps access unexplored dimensions of yourself, enabling blockage releases and encouraging conscious realisations,
At the spiritual level, helps to reconnect with yourself and recognise yourself and what your potentialities are.
---
Bio Music One by numbers
2 Co-creators
Launched 10 years ago
More than 20 years of research and development
1 series (integrating 1 process) of 6 complementary CDs
Proven and demonstrated through 15 different scientific testing techniques
Used and recommended by more than 200 000 users, amongst them numerous health and well-being professionals
More than 3000 positive written testimonials
Given media attention on TV and radio (France 2, Canal Plus, RTVE, Tele Madrid, Canal 7, TV6, Cadena Ser, Andorra Difusio, France Inter, Sud Radio, BBC6 Music, RNE, Radio 3, Europa FM…)
Presented in 3 scientific books + a number of articles in the international press (Femme Actuelle, Psychologies Magazine, l'Internaute, Natural, Universo Holistico, Trax, Top Noche, Cambio 16, El Pays, Kindred Spirit, Yoga Magazine, Vital, Lumen, Formula As, Nova magazine…)
Presented at various international congresses, of which "Music, Maths, Sciences" in Moscow (MMS2013), Quantique Planète, Université d'Eté des Biosciences...